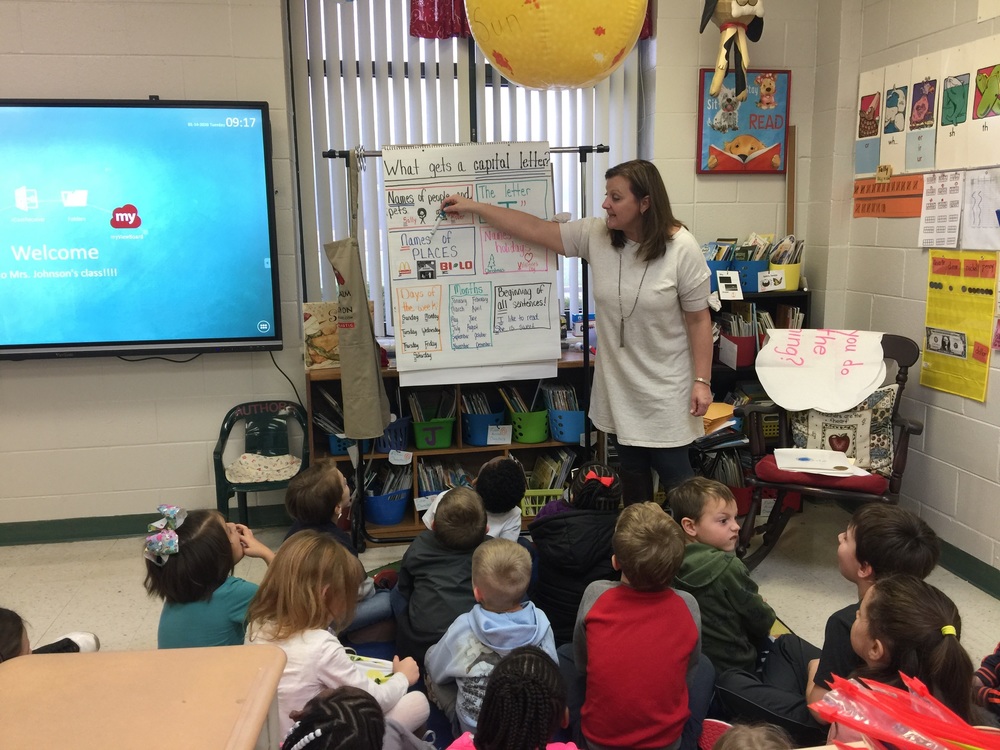 Mrs. Johnson's First Graders Learn about Capitalization!
Cherokee Trail Elementary School
Tuesday, January 14, 2020
Students in Mrs. Johnson's first grade class were treated to a special lesson taught by Mrs. Ashley! Students learned the rules of capitalization. They enjoyed a story and playing a game to help them remember to use capital letters when writing.