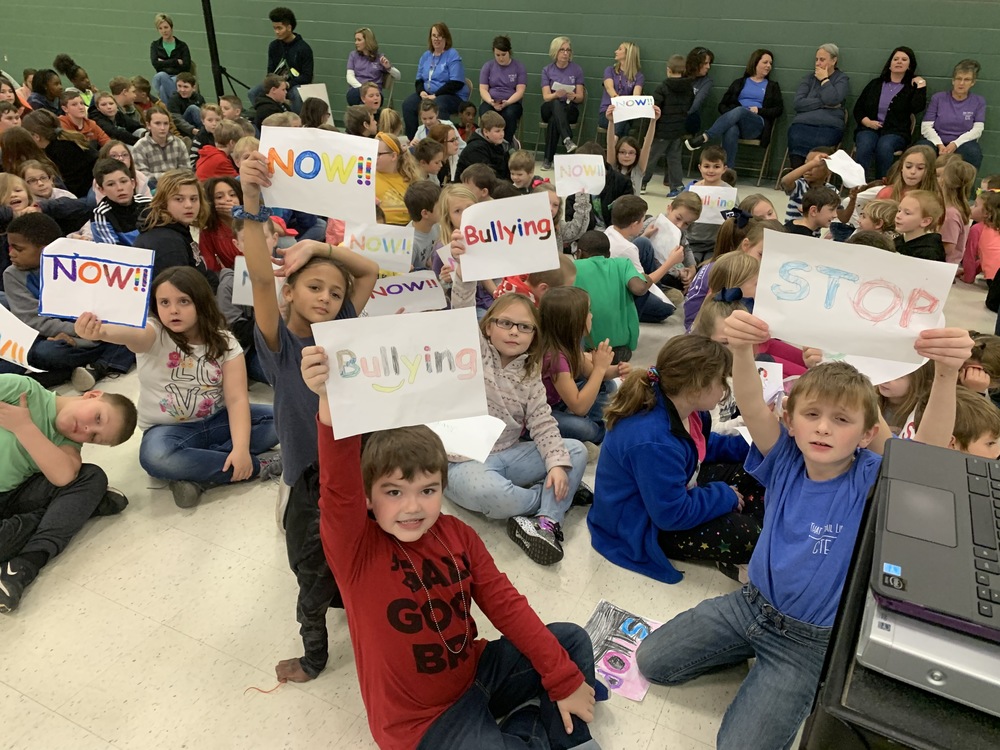 CTE is Bully Free!
Cherokee Trail Elementary
Monday, January 27, 2020
On Friday, January 24th students and staff at CTE participated in a Bullying Prevention Pep Rally. This pep rally helped to launch our new bully prevention program, the Olweus Bullying Prevention Program. Students learned about the new rules and expectations in regards to bullying, had fun participating in chants, and displayed posters that they made throughout the week. Throughout the school year students will be learning more about bullying prevention.