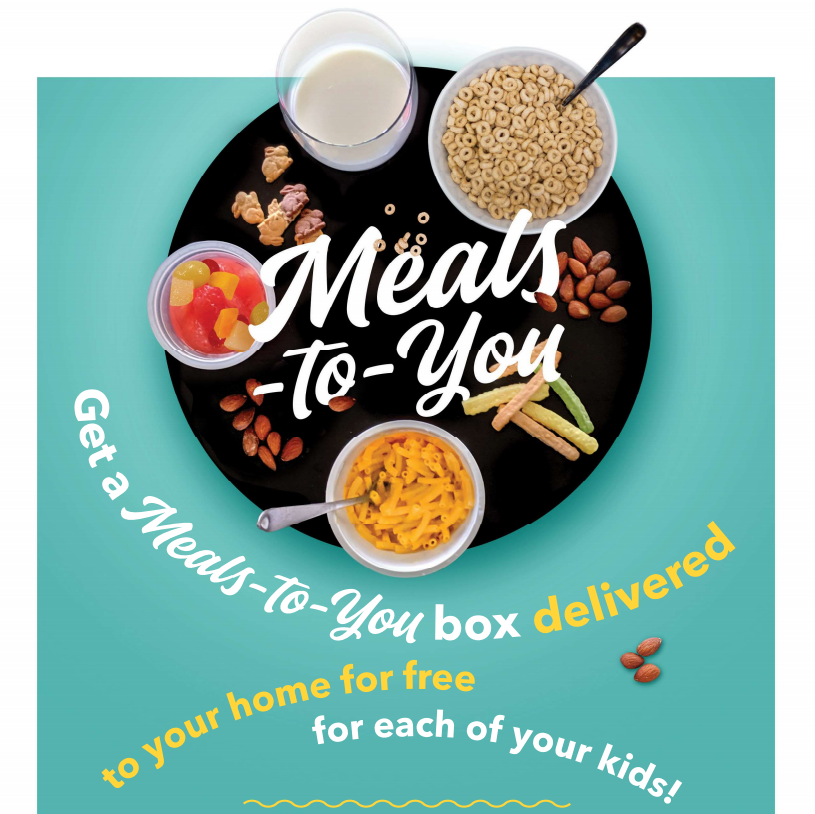 Meals to You
LCPS
Thursday, May 21, 2020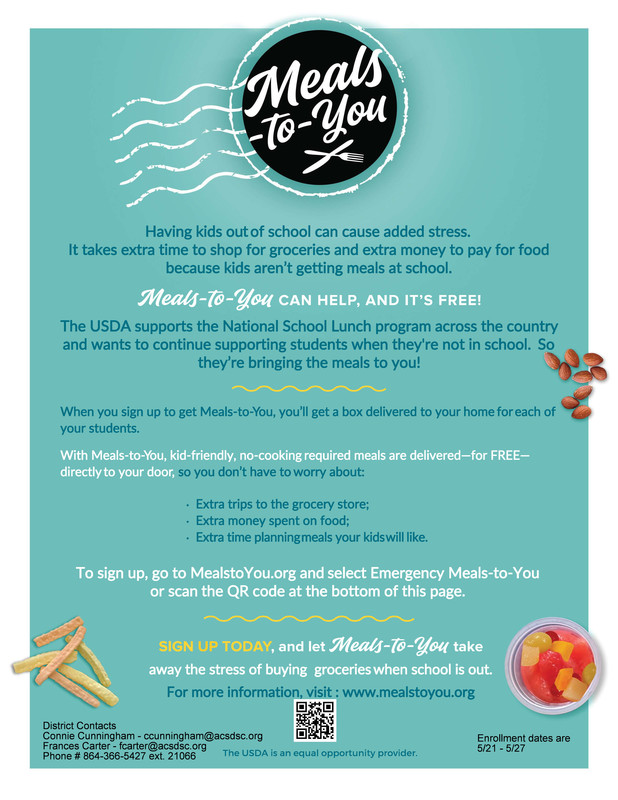 A wonderful grant opportunity has been awarded to Abbeville County School District, but we must act swiftly to take advantage of this service. Families must enroll between May 21 - May 27 to be eligible. All students enrolled at Community Eligibility Provision (CEP) schools (that's us at Long Cane Primary!) and all students approved for free/reduced lunch are eligible to receive meals through Emergency Meals-to-You.
This grant opportunity is a program called Meals-to-You. It is a partnership between our district, the U.S. Department of Agriculture, and Baylor University.
Emergency Meals-to-You (eMTY) provides shelf-stable, easily prepared, kid-friendly meals to students in rural school districts during unexpected school closures and our students will have meals delivered to their front door.
Visit this link to sign up now, and hurry - all applications must be received before May 27!