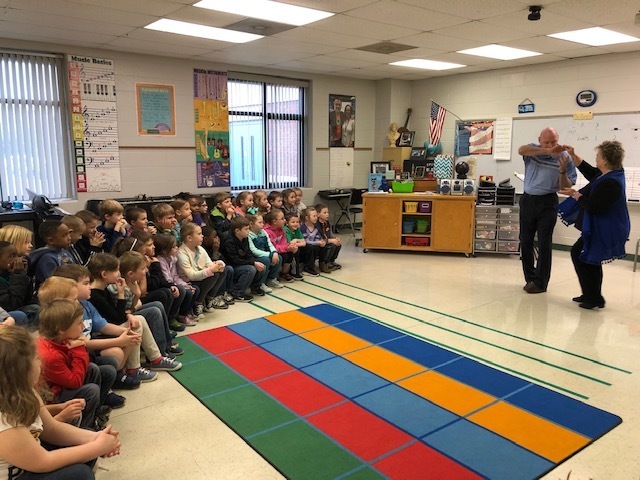 First Graders Learn to Shag!
Cherokee Trail Elementary School
Friday, March 22, 2019
In honor of South Carolina Day, students in first grade had the opportunity to learn how to do our state dance from our very own superintendent, Dr. Betty Jo Hall! A big thanks to Dr. Hall and Mr. Wally for coming out to CTE and demonstrating the Shag and teaching our students how to do this fun dance!