Please remember Westwood students will take the math portion of the SC Ready tomorrow and the 4th grade students will take the science portion on Wednesday. We encourage students to arrive to school early, get plenty of rest, and eat a good breakfast. The "Perfect Attendance" day for students who are present everyday during testing will be May 26th. Let's knock this test out of the park!

Dear Parents, We sent home important information with your child on May 4th regarding the SCDE School Survey. If you don't have this information, or the QR code that was provided, please contact the school. Thank you, Paul Anderson
Good Afternoon, state testing will begin tomorrow. Please make sure your child arrives to school early, gets plenty of rest, and eats a good breakfast. Testing dates are: tomorrow, May 10th, Wednesday, May 11th, Tuesday, May 17th, and only 4th grade students will test on Wednesday, May 18th. Students who have "Perfect Attendance" for all of testing will be invited to an outdoor fun day. Together we can knock testing out of the park!
Due to inclement weather Westwood is dismissing today at 11:30. Lunch will be served. There will be no YMCA afterschool program today at Westwood.
Due to impending weather Westwood Elementary School will dismiss at 11:30 today. Lunch will be served.

Parents, we are sending home important information today with your students regarding the SCDE School Survey. Please ask your students for the information. If you have any questions, please contact the school.

4th grade is doing a 2 week baseball themed test prep/review before SCREADY.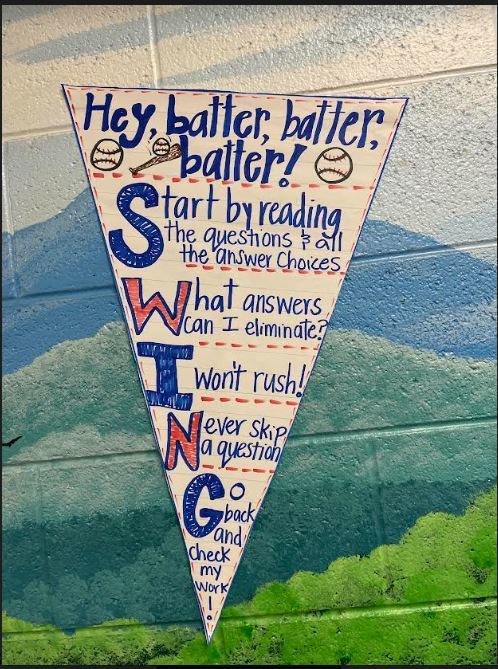 Free Tutoring Services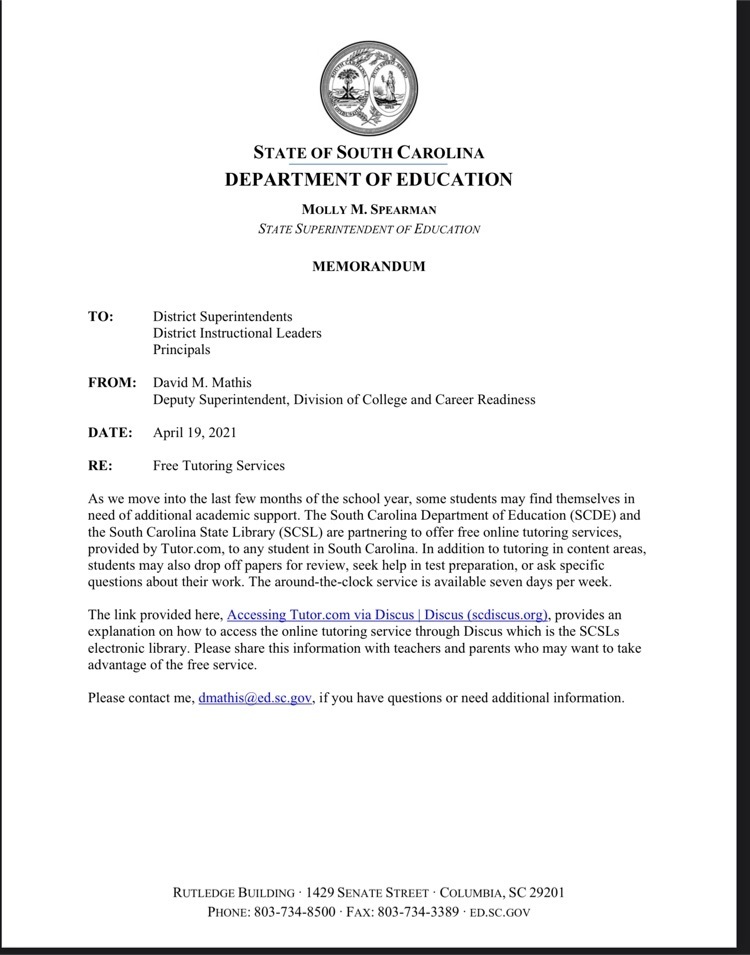 ***THIS IS A DRILL*** Westwood Elementary School will be conducting its mandatory Intruder Drill on Wednesday, March 30th at 1:00 pm. ***THIS IS A DRILL***

Calendar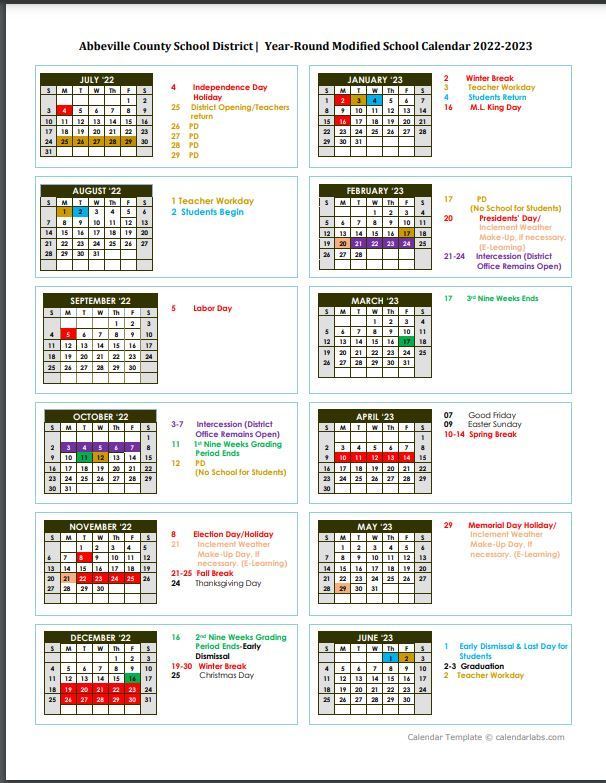 Reminder!!! There is no (Westwood) afterschool this Thursday 3/24 because it is a half day. We will continue on normal schedule next week. The YMCA Afterschool program will operate on campus from 10:30 am - 6:00 pm on Thursday and at the YMCA on Friday.

Below are the ACSD Bus Dismissal Times for Thursday, March 24th. There is No School on Friday March 25th. WMS @ 10:15 AM WWE @ 10:30 AM (Car riders will be dismissed ASAP after buses depart.) LCPS @ 10:45 AM AHS @ 11:00 AM DHS @ 10:40 AM DHES @ 11:00 AM JCCE @ 10:50 AM CTES @ 10:25 AM

Westwood Dance attendees can be dropped off at the corner of the bus loop...pickup will be in the car rider line....The dance is from 6:00 - 7:30.

Volunteer!!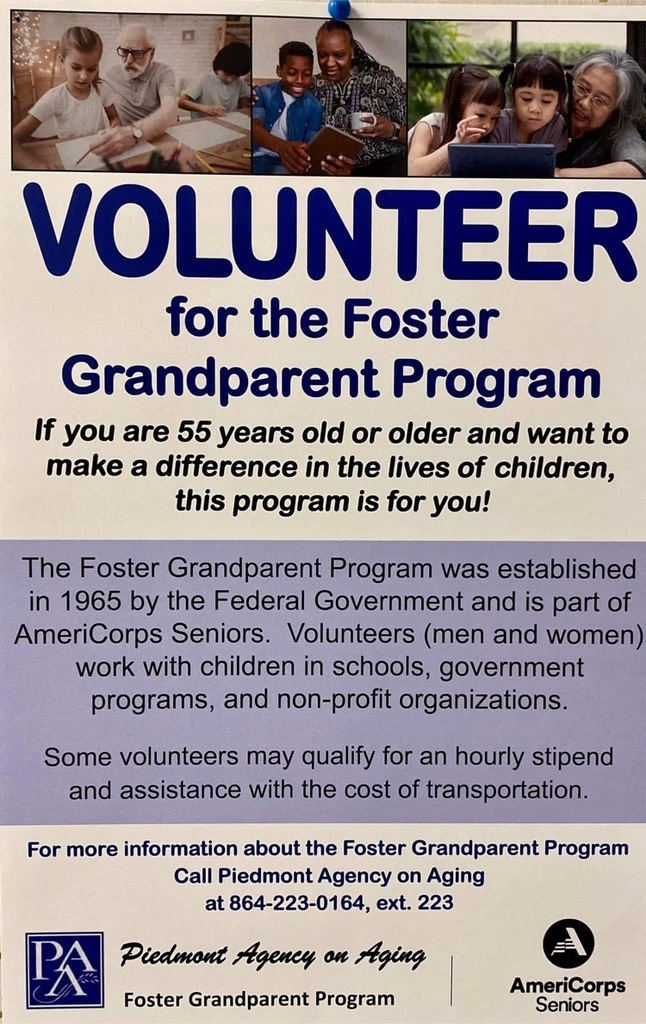 Spring Forward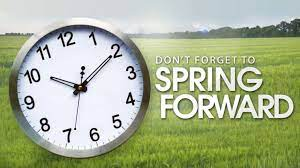 The Centers for Disease Control and Prevention (CDC) announced on February 25, 2022 that "it is exercising its enforcement discretion to not require that people wear masks on buses or vans operated by public or private school systems, including early care and education/child care programs. CDC is making this change to align with updated guidance that no longer recommends universal indoor mask wearing in K-12 schools and early education settings in areas with a low or medium COVID-19 Community Level." Therefore, effective immediately, the South Carolina Department of Education will no longer require the use of masks by students and staff on state owned and operated school buses. As is the case with school facilities, school districts have discretion to require masks on school buses in line with CDC and South Carolina Department of Health and Environmental Control guidance. RUTLEDGE BUILDING · 1429 SENATE STREET · COLUMBIA, SC 29201


Free Food Distribution